Bachelor's Degree Program
Social Work is taught as a professional major on the Bachelor's Degree (BSW) level. Since all students who successfully complete the Bachelor's Degree in social work are licensed to practice social work, the curriculum combines knowledge, attitudes, values and skills. The field work, an integral part of the curriculum from the first year of study, takes place in different welfare agencies under the supervision of skilled supervisors. Time span for completing the BSW degree is three academic years.
Studies are based on three foundations; in each of these emphasis is placed on the values of the profession and the ethical rules: (1) Theory: Theories relating to understanding and analyzing the individual, group, family, community and society; (2) Practice: Within the framework of methods courses the students learn how to implement the theoretical material and integrate theory with practice. Students acquire diagnostic skills, treatment skills in diagnosis, therapy and evaluation at the individual, group and community levels. Within the framework of field work, the students, aided by active supervision, experience creating initial professional ties; (3) Research: Research methods and research tools used for research and evaluation of methods of intervention in the field.
Study Program
The study program is composed of two methods in the classroom and in the field: individual-group work or community-group work.
Year 1: Welfare policy; fundamentals of social work; the community approach; introduction to psychology; the family as a system; data processing; statistics; humans in their environment and society (introduction to sociology); personality theories; developmental theories: social work and law;  basic field work.
Year 2: Welfare policy 2; group intervention methods; individual intervention methods; community work; research methods; psychopathology; elective course;  practical training in the field – two days a week.
Year 3: Group intervention methods; individual intervention methods; group work and case work for community workers; community work; introduction to behavioral-cognitive therapy; social deviance; research seminar; 3 elective courses; practical training in the field – two days a week.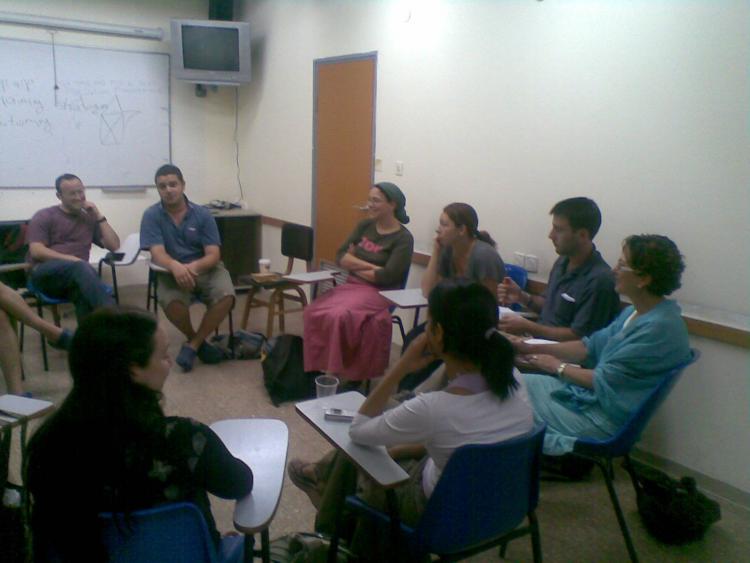 Last Updated Date : 14/05/2019